See why we are trusted and loved
KYOTU Technology impresses me most with their ability to quickly understand my business and product needs. They have built an MVP of our real estate property management software which now the KYOTU team is turning into a SaaS solution.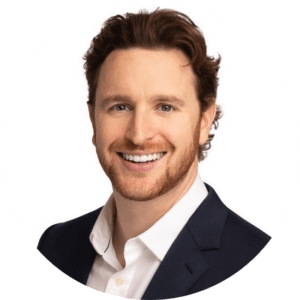 William Gottfried
CEO at PropUp, Managing Partner at Old Three Hundred Capital
Austin, Texas
As a company offering personalized services to our clients, we set very high standards in terms of their implementation. Cooperating with KYOTU, we understood that it is a company with similar values. It puts the client and his individual needs first, proposing the best solutions for him.

Marcin Bużański
Chief Network Officer at EonD
Clutch Review 5/5
Cooperation with Kyotu Technology enabled us to create the world's first notification-based application that makes it easier to change the diet to plant- based. Although our foundation had no experience in such implementations with the help of professionals from Kyotu Technology the whole process was smooth and the end result met our expectations.

Cezary Wyszyński
CEO Viva Foundation
Clutch Review 5/5
I work with Matt and his team since over 5 years. During this time, they set up a KYOTU Technology. The team developed a custom platform to host Augmented Reality assets with CI/CD pipelines.
Doing AR you need to design a flexible, federated infrastructure as usage differs in time and service is unevenly, geographically distributed.
Kyotu was human-centric and attentive to perfect User Experience. Job well done!
Peter Bardadyn
CEO AR+ ARBUZZ co.
Clutch Review 5/5

We deliver projects in both Fixed Price and Time & Material models.
Our clients from the USA and EU say that we provide the best IT services.
The average price starts from $50/45€per man-hour.
Our project team size is from 1 to 10 people.
Our process is a hybrid of Agile
and Waterfall, which makes it more efficient.
Research
We ensure your solution ideally fits users' needs.
Design
We create eye-catching and user-friendly project.
Secure
We protect your business with 11 security layers.
Build
We write a code by the book, no slapdash.
Scale
We make your application ready for growth.
Maintain
We keep your software updated and free from issues.
Companies that we are proud to call partners
Austin, TX
4613 Bandera Rd, Austin, TX 78721
New York, NY
1412 Broadway, 21st Floor
New York 10018 WorkVille
Warsaw
Al. Ks. J. Poniatowskiego 1 – National Stadium
beIN offices BiznesHub – K4, level 1
03-901 Warsaw
Wrocław
Wyb. Stanisława Wyspiańskiego 39A,
50-370 Wrocław
Osaka
541-0051 Osaka, Chuo Ward,
Bingomachi, 3 Chome-6-2