BACK
Why SecDevOps is important for Start-ups
To answer the question if SecDevOps solutions are beneficial for a start-up is first worthwhile to have a good understanding of the definition of such a company and a deep understanding of its dynamics and basic needs.
5 min read
In this Article:
How can the SecDevOps team help the company to keep spending under control?
Does implementing od SecDevOps solutions for start-ups bring benefits in the long term?
Why should start-ups focus on security?
There are many definitions of start-ups. Entities in this category are often associated with information and communication technologies (ICT) and high-tech sectors. What distinguishes such companies is their short presence on the market, a maximum of about 10 years, high innovation, scalability, and higher business risk. What is also characteristic of today's young companies is often the support of investors and a high return on investment if the idea "works out". When we try to define SecDevOps in its turn, we need to start by revisiting what DevOps is. In general, it is a set of practices and tools that link software/application development (Dev) with information technology (IT) operations (Ops). This combination helps increase a company's ability to deploy applications and services faster. There is a lot of talk about SecDevOps, but not every start-up owner knows how important these practices are to their business.
Rapid development threatens security.
The start-up's goal is to grow fast and stay in business. This stage is so dynamic that it is hard to take care of every detail. One pushes forward and develops the company, sometimes forgetting some elements. Sometimes this is security. In every aspect of IT, security is a significant concern in today's digital world. The ever-increasing number of cyber-attacks and frauds in the most sophisticated ways is keeping businesses awake at night. In the face of this harsh reality, it is unthinkable for any organisation today to neglect the security aspect of SevDevOps' methodology. Taking care of securing customers' data, handling payments, or securing data in the application is not only a legal requirement but also avoids huge financial losses due to scams or fines. When developing applications or other web solutions, the start-up owner should put security at the top of his list of priorities.
Budget under control
For most start-ups, budget always plays an important role. The resources available at the initial stage are not ungenerous, and every expense is considered twice as well. In this case, having a SecDevOps team allows the company to complete many tasks through automation, which ultimately helps keep costs under control. It will help with product development and provide enough flexibility so that the company can effectively focus on improving the business. SecDevOps in start-ups also means reduced complexities and problems; even if they arise, they are quickly and efficiently eliminated, which helps keep budgets under control.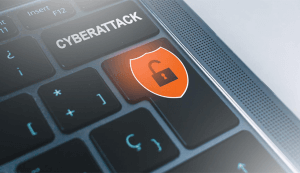 Product development
A company, especially one that is newly established, places great emphasis on the success of its product or service implementation. It is often on the quality that it bases its entire business strategy on.
The biggest challenge for development teams is a common understanding of the product they are developing. In the case of SecDevOps in a start-up, different groups work together to complete other tasks, which makes it very easy to understand information about the product and also allows different teams to gain additional information about the product beyond their specific and limited area of knowledge. For example, a developer can access information about the end-user performance of the product, which can help them develop strategies to improve certain aspects such as scaling, user interface, accessibility, etc.
SecDevOps focuses on fast delivery but also stable releases. It provides an opportunity for continuous improvement, enhancement, and development of the product, which will positively impact the target customer's experience.
With the solutions and professional support of SecDevOps specialists, young companies have been empowered to run safe and efficient businesses. Although SecDevOps can often seem challenging to implement for many start-ups, it brings enormous benefits in the long term. It always gives your Start-up an advantage over companies where SecDevOps is not implemented or not fully integrated into their business.